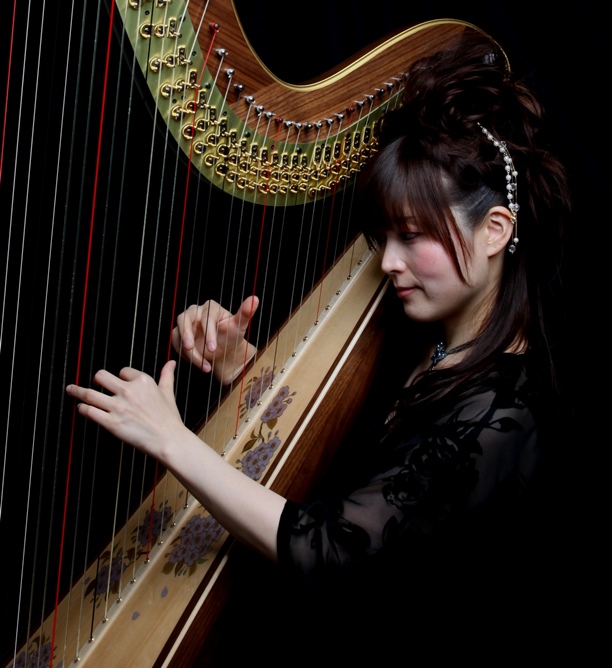 Takayo MATSUMURA (harp)
Born in Osaka, Japan, she began playing the piano at the age of 3 and graduated from Soai University (Faculty of Music).After studying at University,she began playing the harp.She is now a free-lance harpist and her activities incorporate solo, chamber ensemble and orchestral performances.She is a member of the violin and the harp duo'X[iksa]' with violonist Yasutaka Hemmi,and has performed more than 250 times including performances in South Korea,Australia and South Africa.Along with X[iksa], she is also a member of the harp duo 'Farfalle', with sister Eri Matsumura, and has performed in a range of contexts including the Arles International Harp Festival and the NHK-FM Recital. She has released five CDs so far;'X[iksa]'in 2008,'Farfalle au bois dormant'in 2009,'Wa'in 2010,'Casse-Noisette~Cadeau de Noel~'in 2012,'Farfalle au pays merveilles'in 2013. She has given numerous first performances, and as an arranger, she has expanded the repertoire of harp music.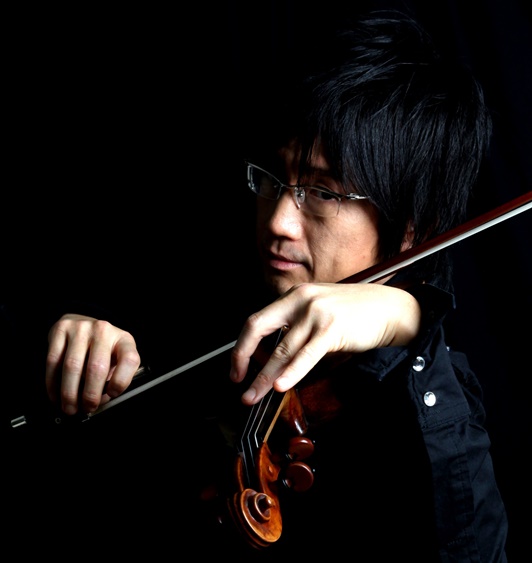 Yasutaka HEMMI

(violin, viola)

Yasutaka Hemmi is one of the most dynamic and active violinists for contemporary music in Japan. He has worked with major composers such as Toshio Hosokawa, Brian Ferneyhough, Helmut Lachenmann, Georg Friedrich Haas, Ivan Fedele, Michael Jarrell, Isabel Mundry, Jörg Widmann, Michael Blake, David Young, Joji Yuasa, Akira Nishimura and Michael Pepa, and given literally hundreds of world and Japanese premieres of new works. He has invited from planty of international festival such as Ars Musica (Belgium), Ultima Osolo Contemporary Music Festival (Norway), Melbourne Festival (Australia), TBA Festival (USA), Festival Internacional Cervantino (Mexico), National Arts Festival (South Africa), Daegu International Contemporary Music Festival (Korea), Takefu International Music Festival (Japan) and others. He has invented new techniques for the violin and has collaborated with many composers, dancers, visual artists, and actors. From 2001 to 2003 he was one of the core members of Champ d'Action (Belgium) as a violinist, and made artistic decisions in this ensemble. From 2003 he has been a member of 'next mushroom promotion' (Osaka), and Takefu Ensemble (Fukui) from 2007. Yasutaka's solo CD Violin Encounters was released through Megadisc (Belgium) in 2004. It includes the Berio Sequenza VIII, Brian Ferneyhough's Intermidio and most important, the world premiere recording of Ferneyhough's Unsichchtbare Farben. His performances are also available on several other CDs and DVDs. In January 2012 Yasutaka gave a recital of the complete Freeman Etudes by John Cage, organized by JSCM, which had not been performed by a Japanese violinist before. Yasutaka's lectures on techniques of contemporary music, for example at Stanford University in 2007, have stimulates composers to write new works. Since Yasutaka formed the violin and harp duo called X[iksa] with harpist Takayo Matsumura in 2006, it has given more than 400 concerts not only in Japan but in countries such as Australia, South Africa, Canada and South Korea. Since Yasutaka fixed the member of Hemmi Quartet in 2018, this string quartet had Japan tour (6 cities) in 2019. They have invited from Changwon International Chamber Music Festival 2018 and La Folle Journée Tokyo 2019.